Sazio is of the newest members of the Big Fish Restaurant Group. The Big Fish Restaurant has grown to include numerous restaurants in Delaware, Maryland and Pennsylvania and continues to grow. A unique blend of original, homemade recipes, most have favorites and affordable prices have resulted in a dedicated following at all of our locations. Enough so to earn numerous Best of Delaware awards over the years. The secret ingredient to our success is our commitment to providing fresh, great tasting dishes, unsurpassed hospitality and impeccable customer service in a casual and fun atmosphere. We only hire the best team players with a true passion for the hospitality industry.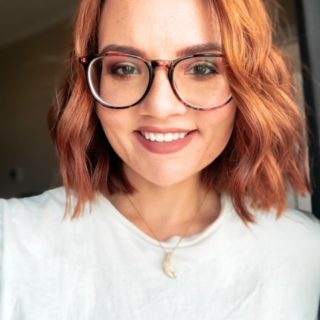 Raelle Rivera
GENERAL MANAGER
Raelle Rivera comes to us from a small farm town in Southern Pennsylvania where she cultured her serving & bartending skills. She has poured drinks out in Las Vegas, West Virginia, and Maryland. Raelle joined the Big Fish Restaurant Group family in 2019 as a server for Sazio. She worked her way up to bartender, then bar manager, and now she is Sazio's General Manager. Raelle has worn many hats along her journey, such as teacher, esthetician, bookkeeper & research facility tech but her love for the hospitality industry has called her back. She thoroughly enjoys this industry because of the relationships she can create along the way. Raelle loves being at Sazio because she gets to work within the BFRG family, see all the faithful regulars and well, the amazing wine at Sazio helps a little bit too!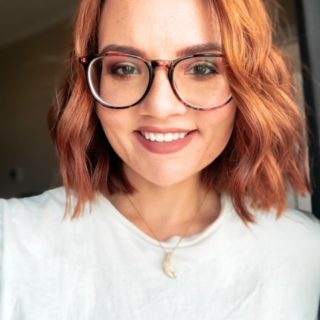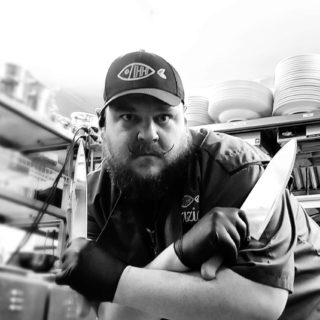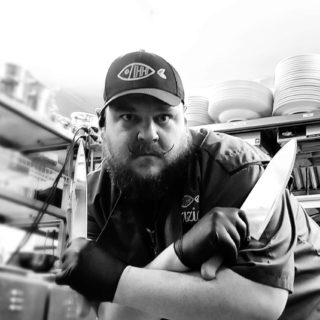 Dave Landis
EXECUTIVE CHEF
Behold! Gaze upon the crouched Chef Dave Landis in his natural habitat, Rehoboth's Sazio Coastal Italian Kitchen! See how he assesses his prey from a distance. Moments later, he's flyin', fryin', making lotsa' pasta, and turning fresh fishes into your favorite dishes! He is also a poet, without actually realizing it. When he's not slammin' out salmon with the rest of the best kitchen staff in Sussex County, DE, he spends his time listening to Ween and watching grown men and women battle in a caged octagon for his own amusement. He resides in Milford with his fiancée Nikki, pet youngin Lily, and cat Oscar Charleston.
Newsletter Sign Up
Join Our Mailing List To Get Updates On Any Of Our Restaurant Locations That You Are Interested In!
E Gift Cards
If you would like to purchase a physical gift card, please visit any Big Fish Restaurant Group location.